AerOhio Van-Arama, Chute & Shoot and Clam Bake
Friday, September 28, 2018 9:00am-
Sunday, September 30, 2018 7:00pm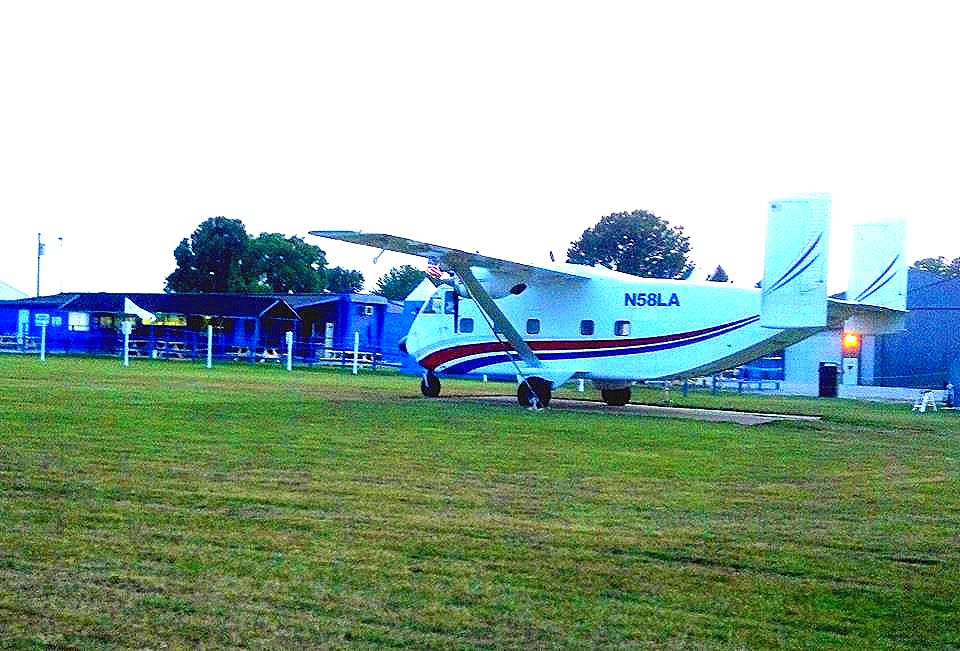 TICKETS FOR CHUTE AND SHOOT COMPETITION AND CLAM BAKE MUST BE PURCHASED BY WEDNESDAY, SEPT. 26!!
VANS:
Our Grand Caravan will start flying at 9:00am Firday morning.
The Super Skyvan will be here at 12:00pm, Friday, Sept. 28.
We will be flying both the Super Skyvan and the Caravan all weekend!
*skyvan loads will be $28/jump
CHUTE AND SHOOT:
Admission is $50 and will cover your ammo, targets and one declared hop and pop. Start time is Saturday morning and all participants must complete the accuracy jump by 12:00 noon. You may have as many practice jumps but must DECLARE your accuracy jump. The shooting will start at 1:00 pm. There will be skeet shooting and target shooting with pistols & riffles. All of the stations must be done by 5 PM.. The winner will be announced at dinner and awarded the cash prize!
CLAM BAKE:
$25/ plate including 12 clams, chicken, corn, potato (sweet or baked), cole slaw, dinner roll and FREE BEER!
-Additional clams $10/ dozen.
50/50 raffle:
You may purchase your tickets starting this week at manifest for $5/ticket.The winner takes 1/2 of the total money raised and Dave Draves has offered to donate the remaining to AerOhio Skydiving Center.
-Thank you Dave!
RW ORGANIZING:
Local skydiving superhero Ed Ganley will be organizing RW all weekend and we can guarantee everyone will learn something and of course have fun!

FREEFLY ORGANIZING:
On Saturday we'll have long time freeflyer and organizer David Lunardi on hand to keep the freeflyers organized. On Sunday, Ohio state 14 way head down record holder, Landon Gates will take over the freefly organizing.

WINGSUIT ORGANIZING:
Our very own Katie Lawrence will be helping to keep smaller flocks pointed in the right direction. And, Cory Archambeau will be coming back home to AerOhio bringing his knowledge from flapping his wings all across the country!!
« Back to Calendar